Natural Touch Photography has been voted time and time again as one of the top wedding photographer in Albuquerque for a reason: Our attention to detail and commitment to excellence extend far beyond our photography and make us the choice of over 100 brides looking for a wedding photographer in Albuquerque every year since 2006. Our illustrative and natural style of photography blends together fun and modern photojournalism concepts, the best of the traditional group shots and incorporates the exciting candid images to ensure you get all of the photographs you dreamed of. Beautifully composed images of the love, laughter, family and friends will be captured on film forever. Few Albuquerque wedding photographers bring so much experience and knowledge to work for you. We look forward to working on your vision together!
WEB SITE DESIGN: Guillermo Quijano | quijanog@comcast.net
505 - 818 - 0001
SCHEDULE AN APPOINTMENT
Natural Touch Photography is the choice of more than 100 couples each year because we deliver results. If your wedding photography is at the top of your priority list - we are the studio for you!
Our body of work is extensive and evolves with the modern changes in technique and equipment.
We have earned the preferred vendor status for such prestigious wedding vendors as Sandia Resort, Paako Ridge, Isleta Resort, People's Flowers, La Posada de Santa Fe, ABC Cake Shop, Amor Ceremonies, Hotel Andaluz, Avista Video, Too Hot To Stop, David's Bridal, Casas de Suenos and many others. (Find links to their web sites below!)
Our wedding photography pricing is among the most competitive in Albuquerque with no compromise in quality or output whatsoever!
In a nutshell...
Albuquerque's Top Wedding Photography Studio Since 2006
O U R C U R R E N T P R O M O T I O N S :
Recommended By The Very Best Wedding Vendors In Albuquerque and Santa Fe
Don't let those outrageously high-priced Albuquerque wedding photography studios intimidate you!
We are the new paradigm in Albuquerque Wedding photography.
We will deliver top quality photography for a fraction of the cost!
TIMELESS
ALL PHOTOS COPYRIGHT NATURAL TOUCH PHOTOGRAPHY 2006 - 2016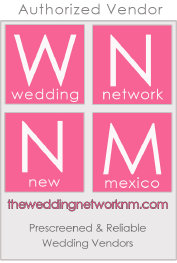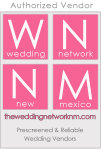 Finding qualified vendors, venues and wedding-related businesses in general is VERY difficult. We have build the Wedding Network of New Mexico to help you find amazing vendors and also to hope you choose our recommendations so our work is easier. There are LOTS of photographers, DJ's, florists and cake makers - only a handful deliver outstanding service - we have found them by carefully vetting them. Visit the web site!





Albuquerque and Santa Fe Wedding Photography at its finest...
© 2016 Natural Touch Photography | Paako Ridge Golf Course
NOW SERVING SANTA FE AND NORTHERN NEW MEXICO WITH NO TRAVEL CHARGE!
Santa Fe, Las Vegas, Espanola, Farmington, Raton, Mora, Pojoaque, Nambe, Springer, Red River, Taos, Los Alamos - you name it, we cover it - and now without a travel charge! We know Northern New Mexico and we love those gigantic massive weddings up there!